Public Transportation Services for Cherokee and the Qualla Boundary Since 1997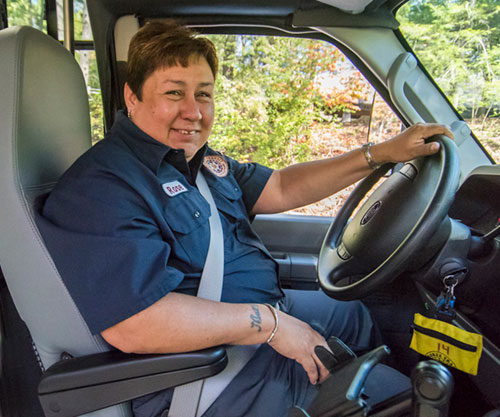 We began offering transportation servives in 1997, at first primarily for medical appointments. In 2000, we initiated regular, public routes on the Cherokee Indian Reservation / Qualla Boundary, adding crosstown Cherokee loop routes in 2004. Public transportation beautifully fits both the region's need to promote air quality and the Cherokee tradition of communal sharing.
Cherokee Transit drivers are trained to provide passengers with safe, dependable transportation. Training includes defensive driving, passenger assistance, customer service and wheelchair securement.
Mobility Division provides service for medical appointments in Cherokee and nearby towns, and transportation to the dialysis center for patients. For details and eligibility requirements, call 828-359-6304 or 828-359-6305.
---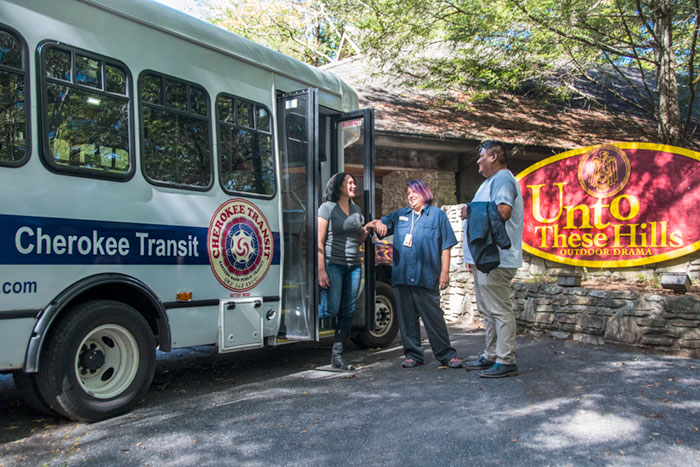 While in Cherokee Please Visit Our Cultural Attractions:
"Unto These Hills" "outdoor drama
Qualla Arts and Crafts Mutual, Inc.
Oconaluftee Island Park - walking trail, fishing, wading, tubing, picnics
Fire Mountain Trails - hiking and mountain biking
Fish our mountain streams - Over 30 miles of clear trout streams and three ponds, stocked twice a week. Fishing permits available at local businesses. 800-438-1601 or 828-497-5201.
Contact The Cherokee Welcome Center for a free Visitors Guide. 800-438-1601.

For books and other information about the Great Smoky Mountains National Park, visit the Great Smoky Mountains Association website —